Rwanda Wedding Venues
Eastern Country Hotel
Name: Edgar Bideri
Description: Hotel located in Kayonza City, Offers a wedding Hall with a beautiful garden to match.
We offer wedding packages as well.
Email: easterncountryhotel.kayonza@gmail.com
SERENA ASIAN & AFRICAN WEDDINGS & HONEYMOONS
Your wedding day should be the most special day in your life. So at Serena, we are committed to ensuring that everything is planned – down to the smallest detail. And that everything is as perfect as you could possibly wish for. We also ensure that on your big day, we take the strain, leaving you to enjoy the magic of the moment.
Our wedding portfolio offers you the choice of an Asian wedding, an African wedding, as well as a honeymoon in Africa and other honeymoon destinations in Asia. Plus, you may choose from the grandeur and elegance of a city hotel, the stunning scenery of a safari lodge, or the brilliant backdrop of an Indian Ocean resort.
Lemigo Hotel. With everything right where you need it. Be it luxury or comfort, we have it all in one package.
Lemigo brings a refreshingly unique experience to Rwanda. Conveniently located in Kimihurura-Rugando. It is just 10 minutes drive from Kigali International Airport. Relaxation reigns here amid a serene landscape. Set in a serene environment, the hotel is sandwiched between International Organizations of repute.
Moriah hill is a beautiful resort located in western province of Rwanda former Kibuye province at the shores of lake Kivu the sixtieth larger in Africa in an intimacy corner with 18 rooms all facing the lake : 16 en suite rooms ,2 suites/family rooms ,restaurant, bar ,conference hall, we have also a nice boat cruiser, and kayaks.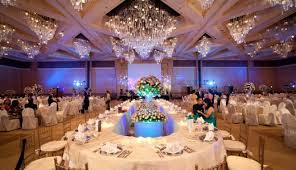 Rwanda Wedding Venues
Not listed? Are you a Rwanda Wedding Provider?
Please follow the link above to submit a site or email us to find out how you can be listed