Rwanda Wedding Shops
Dukodesha Costume, Amakanzu y"abageni. men suit and wedding dresses rentals.. for more contact us on Tel:0788425242. 0788535737.duherereye mu mugi wa Kigali rwagati kuri athenee no muri KCM ( mu isoko rishya)
Berwa.biz is Kigali's leading exclusive styles, fashion & beauty-specific Start page and Guide for everyone who wants to go for shopping about styles shopping guide, fashion, beauty, luxury, lifestyle and celebrity. Whether you're a professional in the field of or just very interested in online shopping guide, fashion & lifestyle, this is the place to start your journey.
Clama Bridal City
Wedding Apparel and Accessories
Mode Savane
Bp. 2708, Kigali, Rwanda
+250 25 578 049
Joe Cool
Bp. 4981, Kigali, Rwanda
+250 78 855 7717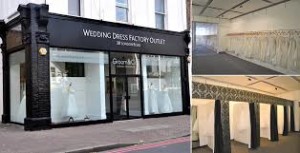 Rwanda Wedding Shops
Not listed? Are you a Rwanda Wedding Provider?
Please follow the link above to submit a site or email us to find out how you can be listed