Rwanda Wedding Flowers
A honeymoon at the Kigali Serena Hotel has it all: unrivalled elegance and comfort, a delightful pool deck and poolside café, all the services of the Maisha Health Club, and the option of dinner for two in our beautifully presented Milima Restaurant.
We typically offer either a traditional teardrop bouquet or a posy (round), the colours of which can be themed to match the bridal theme. We suggest the following type of flowers: roses, carnations, lilies (seasonal), Enthuriums or Lysianthus.
Balton
Rwanda s.a.r.l., 21 Avenue De La Paix,
 +250252570053
balton@balton.co.rw
La Rosa Fleurs
La Rosa Fleurs, Nyarugenge Road, Rwanda
+250 788454881
Highland Flower
Rwanda Flora s.a.r.l.
Rose Farm, Nyachonga, Rwanda
+250 788306770
La Rosine
La Rosine, Huye, Rwanda
+25025253993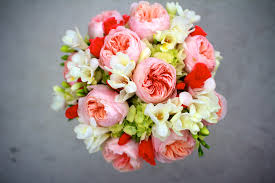 Rwanda Wedding Flowers
Not listed? Are you a Rwanda Wedding Provider?
Please follow the link above to submit a site or email us to find out how you can be listed